Main content starts here, tab to start navigating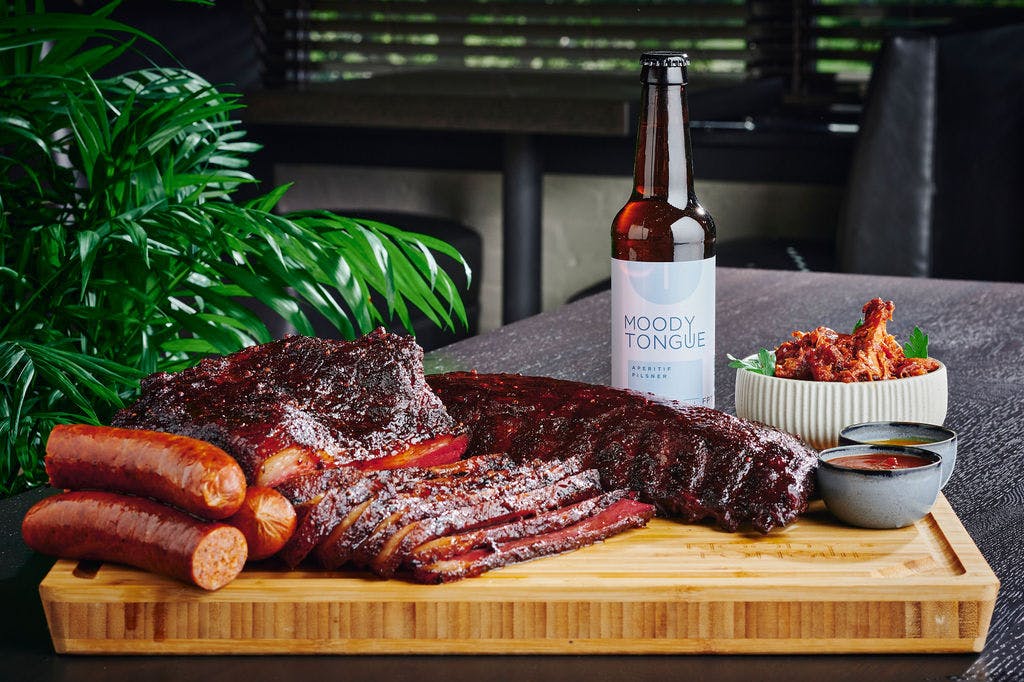 Slide 1 of 5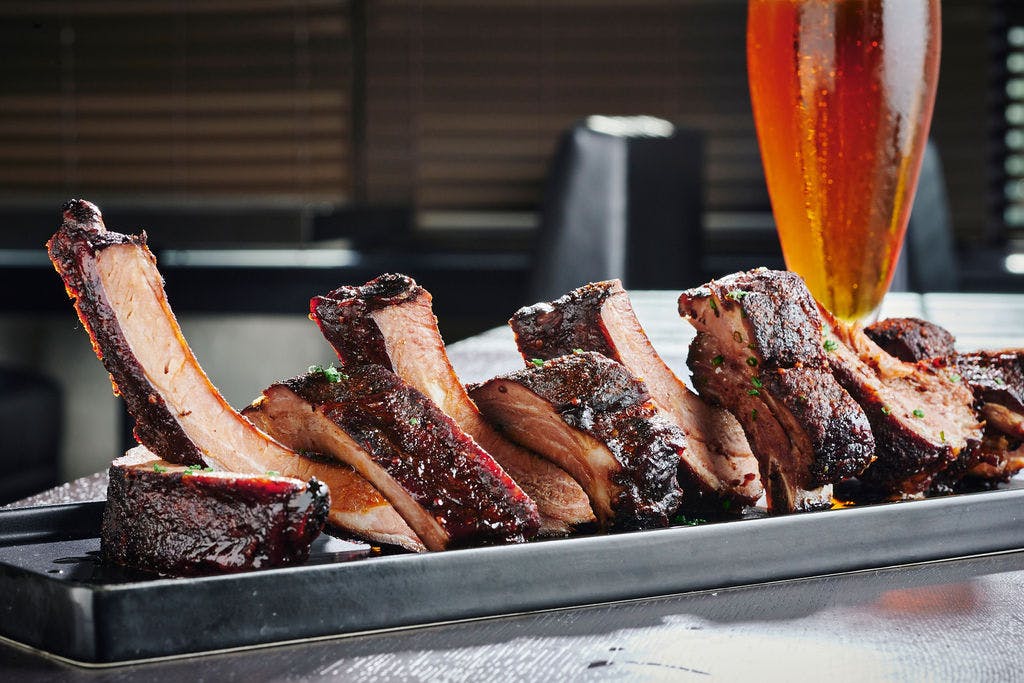 Slide 2 of 5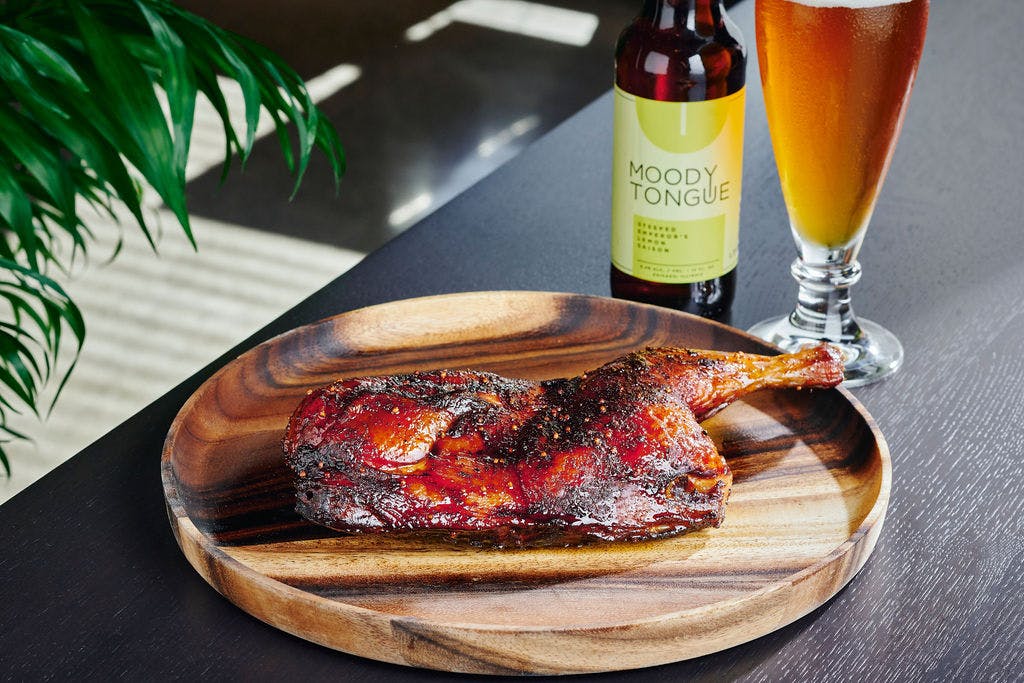 Slide 3 of 5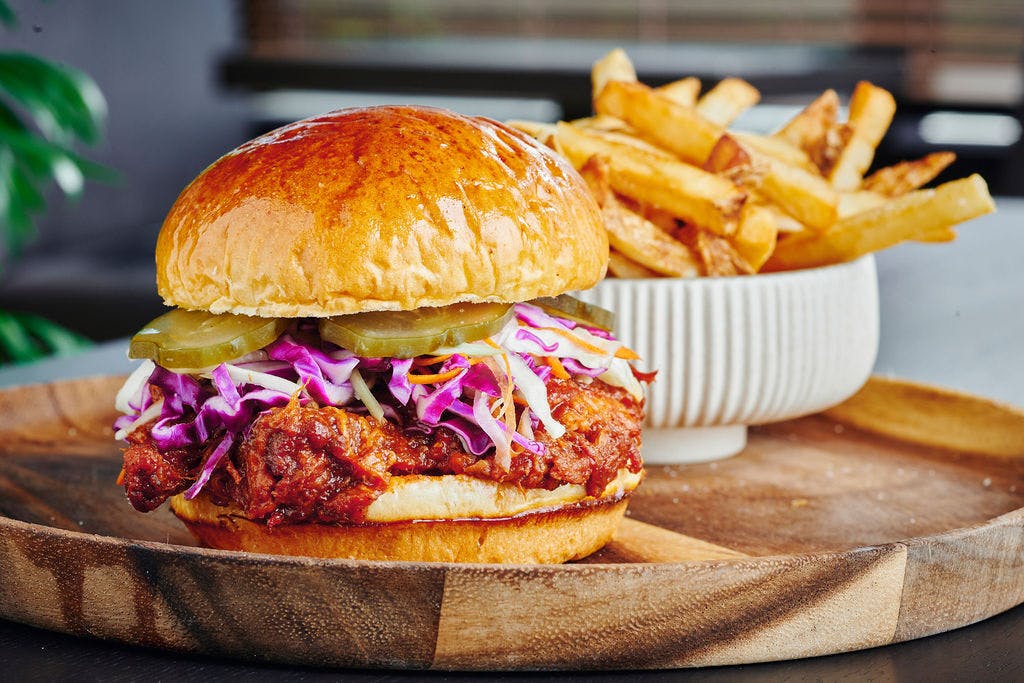 Slide 4 of 5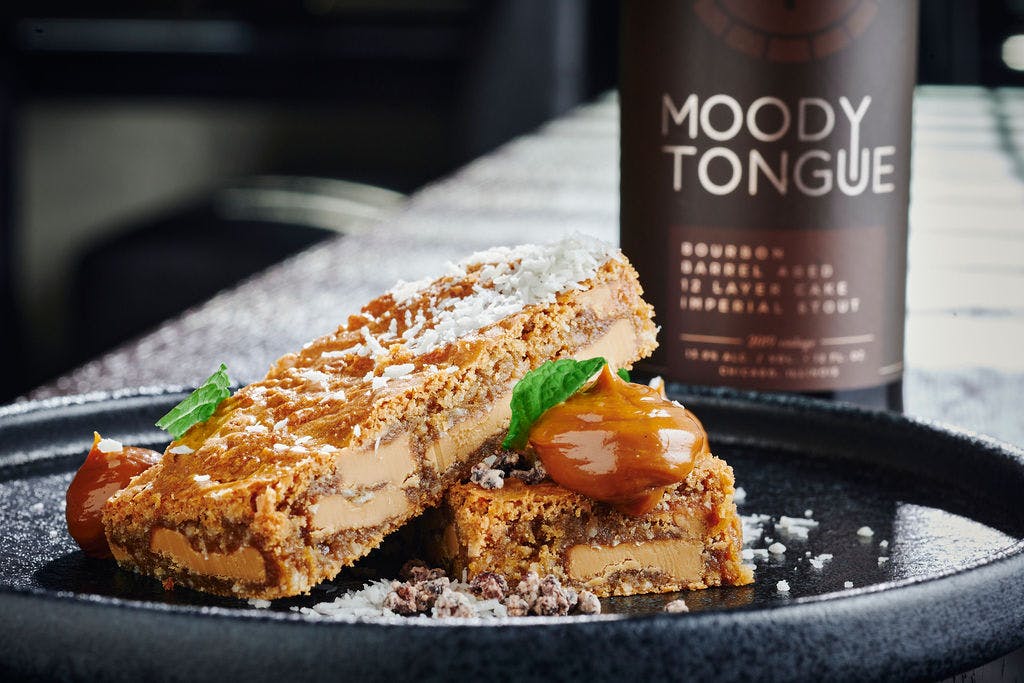 Slide 5 of 5
MOODY TONGUE SMOKED MEATS
The team at Moody Tongue is excited to announce the opening of Moody Tongue Smoked Meats, a to-go only concept showcasing elevated barbecue fare paired with a selection of the brewery's culinary beers. A lifelong love of both Chef Jared Wentworth and Brewmaster Jared Rouben, the cuisine lies at the intersection of beer and food: much like brewing, the art of smoking meats requires a significant amount of time and attention to perfect; and the variety and complexity of smoked meats pairs exceptionally well with a number of beer styles.
Within the current environment, Moody Tongue Smoked Meats allows our team to create delicious beer and food together in a medium which is easy to share, especially while many are spending more time at home with their families. Much like Chef Jared's menus in The Bar and The Dining Room, Moody Tongue Smoked Meats showcases quality ingredients, highlighting farm-to-table meats and supporting a number of our local Midwestern farmers and producers.
Our menu will continue to evolve; look for our recommended beer pairings to help guide you through our newest beer and food experience.