Main content starts here, tab to start navigating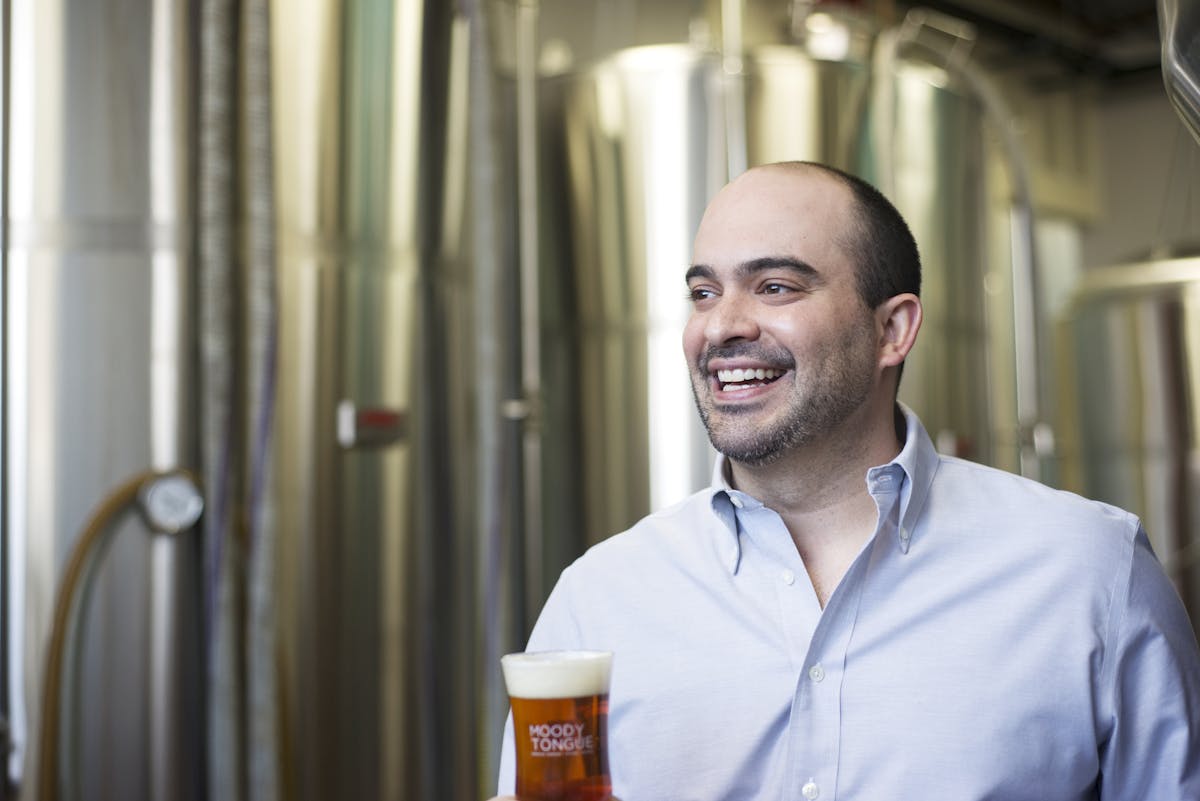 Brewmaster Jared Rouben
Jared Rouben's journey to what would become a new genre of craft beers in America began post-graduation from Washington University in St. Louis. He enrolled at New York's prestigious Culinary Institute of America and wanting to fill a void in the exploration of beers there, he founded the Brew Club as a means for like-minded students to taste and learn. Upon completing his degree in culinary arts, he ventured to California, earning a spot cooking on the kitchen brigade of Michelin-starred Martini House in Napa Valley where he was also exposed to the area's bounty of ingredients through its renowned farmers markets.
Quickly realizing the lessons learned in the kitchen could easily translate to the brewing process, Rouben began to apply those principles to his own home-brewing creations. He began exploring brewing in-depth, carefully considering the addition of seasonal ingredients and challenging his palate to combine flavors without compromising on quality. Later, he returned to New York to work as an expediter under legendary Chef Thomas Keller at three Michelin-starred Per Se, where he fell in love with the precision and attention to detail carried out by the team. Although he would continue to carry this discipline and his culinary discoveries with him, Rouben shifted gears to focus on his newfound passion and moved to Chicago to attend the Siebel Institute, one of the world's leading beer schools founded in 1900, to study beer.
After earning his diploma from the Siebel Institute, Rouben formally began his brewing career at Chicago's Rock Bottom Brewing as a brewer and subsequently at Chicago-based Goose Island Beer Company, overseeing their multiple Brewpubs as Brewmaster. During this transition, he found inspiration from innovative chefs and local ingredients, drawing both into his creative beers. With an initial focus on experimental brewing, Rouben took this opportunity to develop both Goose Island's Farmers' Market Series and Chef Collaboration Series with the likes of Rick Bayless, Paul Kahan, Stephanie Izard and more, ultimately building the foundation for the "culinary brewing" philosophy showcased at Moody Tongue.
Now having spent a number of years brewing and collaborating with some of the most celebrated culinary minds in the country, Rouben leads the creative development of Moody Tongue's portfolio of beers as Brewmaster and President. In 2016, Rouben opened The Tasting Room at Moody Tongue two years after starting the flagship brewery with CEO Jeremy Cohn. The modern space with a collection of perennial beers, limited releases, a 12-layer German chocolate cake as well as handsome aesthetics quickly garnered recognition including the prestigious Jean Banchet Award for "Best Bar" in 2019, further solidifying the brand into legacy.
Later in 2019, Rouben and Cohn relocated operations to Chicago's South Loop to expand production and open two restaurants with eleven-time Michelin-starred Chef Jared Wentworth. Focused on pairing food with Moody Tongue's signature beers, The Bar (casual) and The Dining Room (fine dining) at Moody Tongue exhibit the endless possibilities of expertly crafted pairings by Wentworth and Rouben, and subsequently earning 2 stars in the Michelin Guide in 2021 and 2022.